Project Kärcher KCRC-East Hongkong
Customer

KCRC Hongkong

City

Hongkong / China

Supplier

Kärcher

Planning

Commissioning

Hand-over

5/2004

6-7/2004

8/2004
Projectdescription:
he plant is used to wash metro-trains from the Hongkong Metro. The washplant washes the trains with alcaline detergent.
The washingtime is between 11-15 min for a 6 car-train (120m) with front and rearwash . It is no operating personal at the plant necessary.
The project KCRC West Hongkong contains
| | |
| --- | --- |
| | development from plant software |
| | communication via fiber optic to control center |
| | commissioning |
Controlling:
To control the plant a Simatic S7 400 is used with a CPU 414-3 DP . The Sensor/Actors are controlled via Interbus - S
A remote touch panel is used to communicate via PROFIBUS-DP protocol to the CPU.
Bodywash: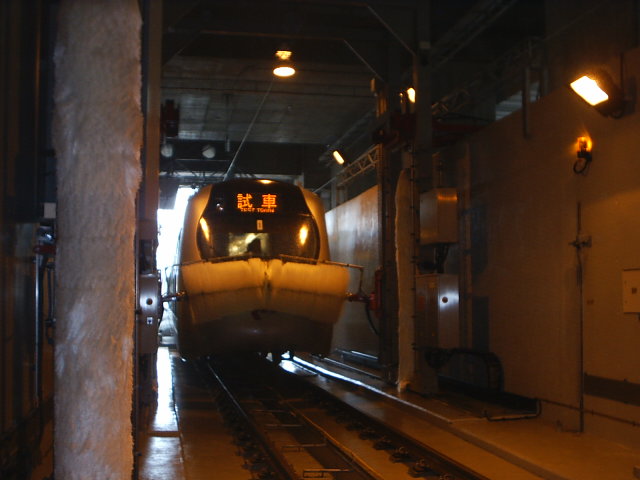 The washprogram execute the cleaning procedure with front-,side- and rearwash A 6 car- train (appr. 120m ) will be washed during drive-trough the plant. The train driver get order via visual signboards in chinese language.
A measurement of the train speed shows the train driver the actual speed and the information that he move to fast, or to slow.